A short guide for Marketers trying to reimagine ad creative. Recommendations and best practices for these challenging times.
Amongst all of the business implications caused by Covid-19, those fighting to survive in the media world are noticing a huge impact on ad buying and ensuring ad efficacy. Having a plethora of creative assets to deploy isn't a new requirement but the current climate has exacerbated its need.
In this white paper, you will learn:
why there is a need for new creative;
6 quick wins you can implement to address this need;
a templated Creative Calendar for planning your communications;
how creative partners can help;
5 things to look for in a creative partner.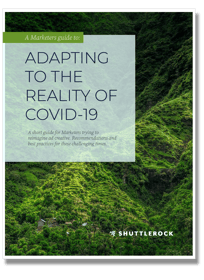 ---
Find many more Covid-19 communication resources
on our dedicated portal:

Related content:
BLOG:

BLOG:

Why you need 10x
more ads today