Since launching in 2019, ShuttlerockCloud (or SRC, as it's fondly known internally) has gone through iteration after iteration, enhancement after enhancement. The Product team at Shuttlerock has one primary focus: building creative technology to help marketers achieve more while making their lives easier in the process.
One challenge marketers have faced for years is how to effectively translate their creative "vision" into something tangible. The non-stop nature of the digital marketing industry requires marketers to continuously be on the lookout for a solution that enables a smoother workflow and faster feedback loops, while still achieving the same level of quality that their audiences have come to expect.
That's where the ShuttlerockCloud excels; as a platform that allows users to centralize their creative process, automate repetitive tasks, and manage high volumes of creative without the conventional chaos associated with a traditional creative agency. My dream, like many marketers before me, is ‌to have a clean, organized inbox with minimal to no unnecessary back and forth.
By leveraging the many features available, marketers can generate campaigns with unparalleled speed and ease. You're thinking this is too good to be true, but I swear on Pedro Pascal (yeah, I'm on TikTok a lot) that these 10 features will win you over:


1. Format selection
At a Concept level, customers are easily able to select formats across a wide variety of platforms, including Meta, TikTok, Google, Pinterest, and Amazon. Don't worry about platform-specific requirements and best practices; our design team has that covered.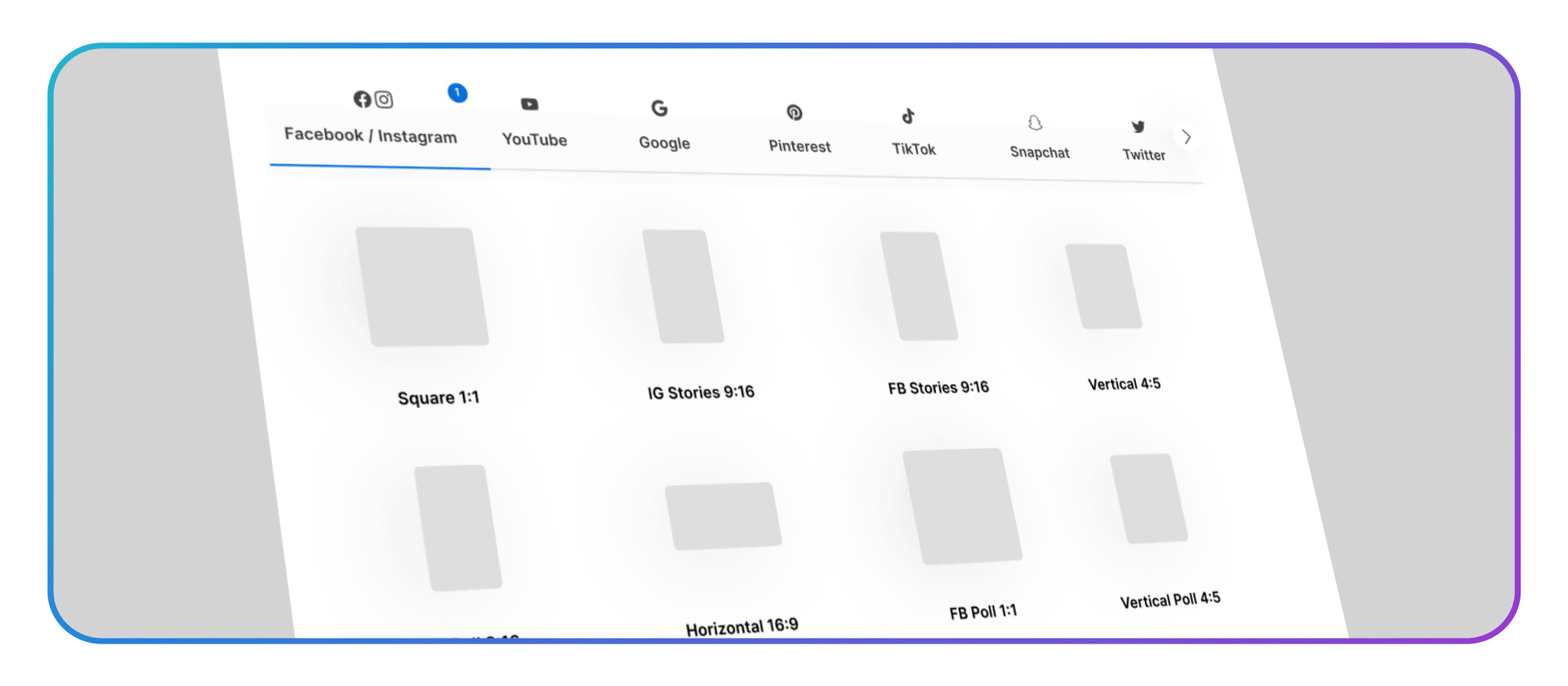 You can either order formats up front, or request them later, which brings me to…
2. Variation flow
Within the variation flow, you can get all of the additional formats and variations you need. Once a project is complete, you can revisit it when a creative refresh is warranted down the line…or if you had a sudden idea for a cool line of copy that you want to test ASAP.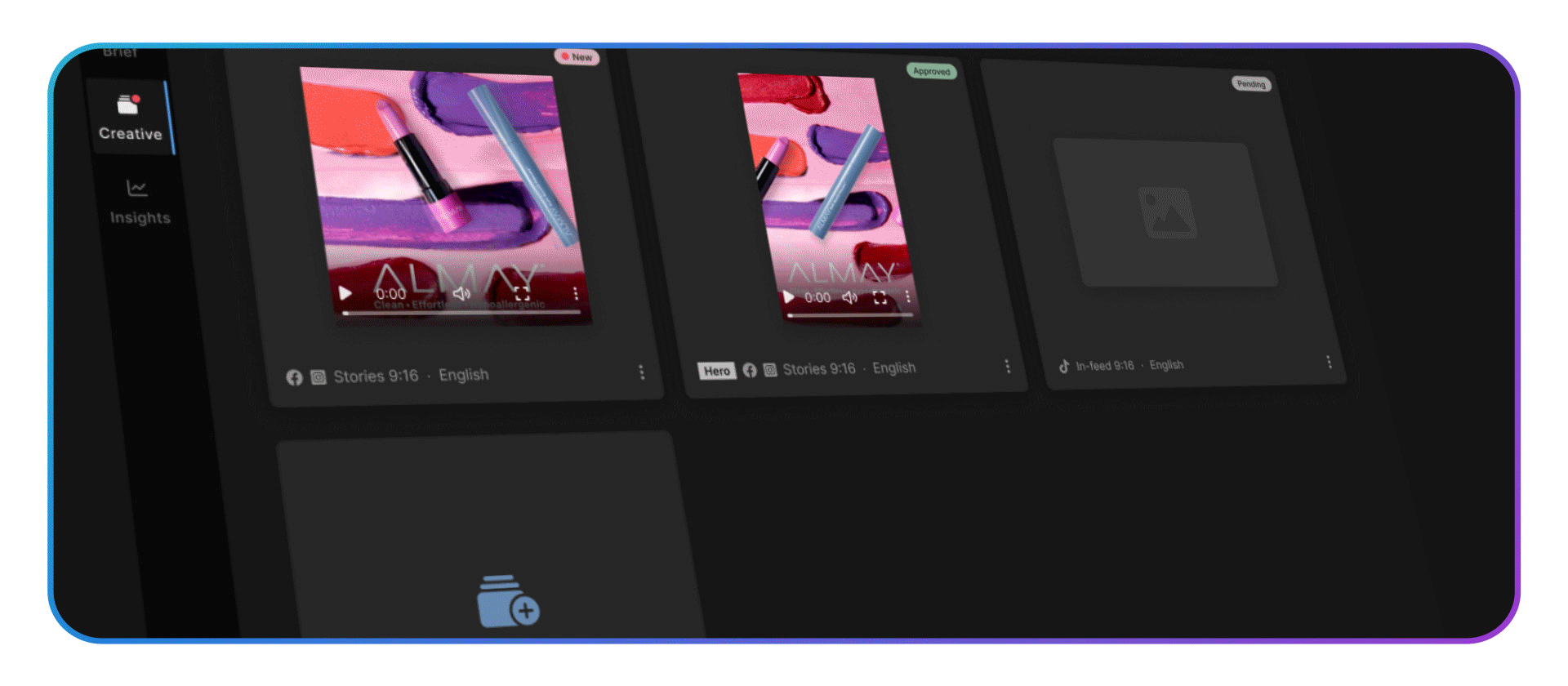 It's as simple as navigating to the project tracker, opening a completed project, and selecting "Add Variation". And yep, it's all included in your plan's monthly price 😎
3. Project tracker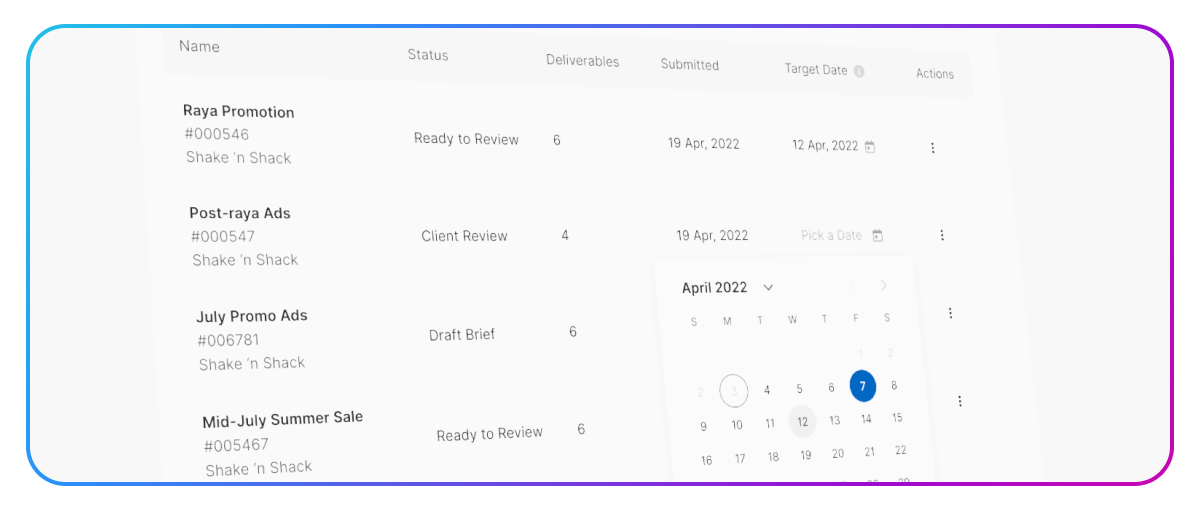 The Project Tracker allows users to view active projects, completed projects, or begin any number of draft briefs. Have a spare 15 minutes? (unlikely, I know) Get started on your next project, queue it up, set a target launch date, and eliminate the stress of tight deadlines.
4. Brand profiles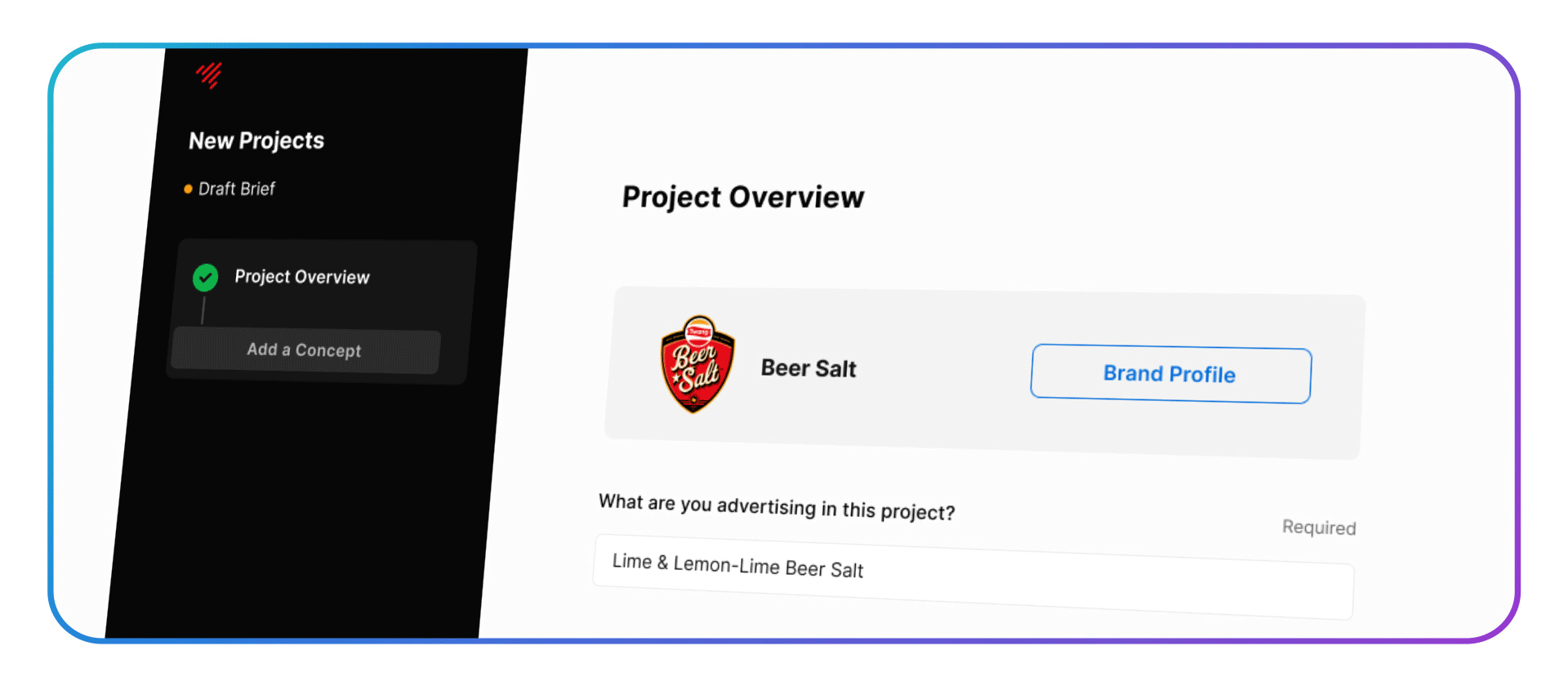 One of the most important aspects of creative production is making sure the output is befitting your brand. An account in ShuttlerockCloud includes dedicated Brand Profiles, where users can store all brand-related assets and guidelines in one centralized location. These profiles can be updated at any time, and will serve as a library of intelligence for our design teams.
5. Revision workflow
Feedback is an integral part of the creative process, so developing a proprietary tool that retained all of the convenient features advertisers are accustomed to across mainstream revision applications was a top priority for us. And we did it!
The Shuttlerock revisions feature is user-friendly, intelligible, and comes with a ton of optimizations like version comparison, annotations, global revisions, and supplementary notes from the designer 🎨✍️. With this workflow, you're able to seamlessly share creative to get feedback from anyone, anytime.
6. Fast-lane revisions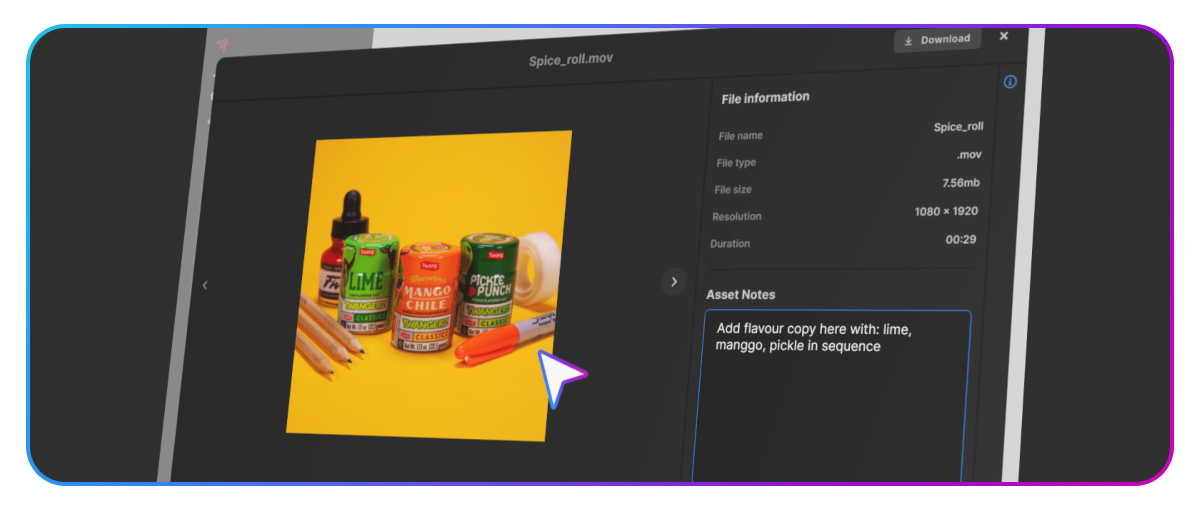 When it comes to speedy turnaround times, it doesn't get quicker than Fast Lane Revisions. It's like if the Flash was updating your ad creative. The good Flash, like, comic book version. I dont know if any of this makes sense, but just roll with it. Revisions qualify for this feature if they're text-related, with the goal of expanding upon this in the future.
7. AI integrations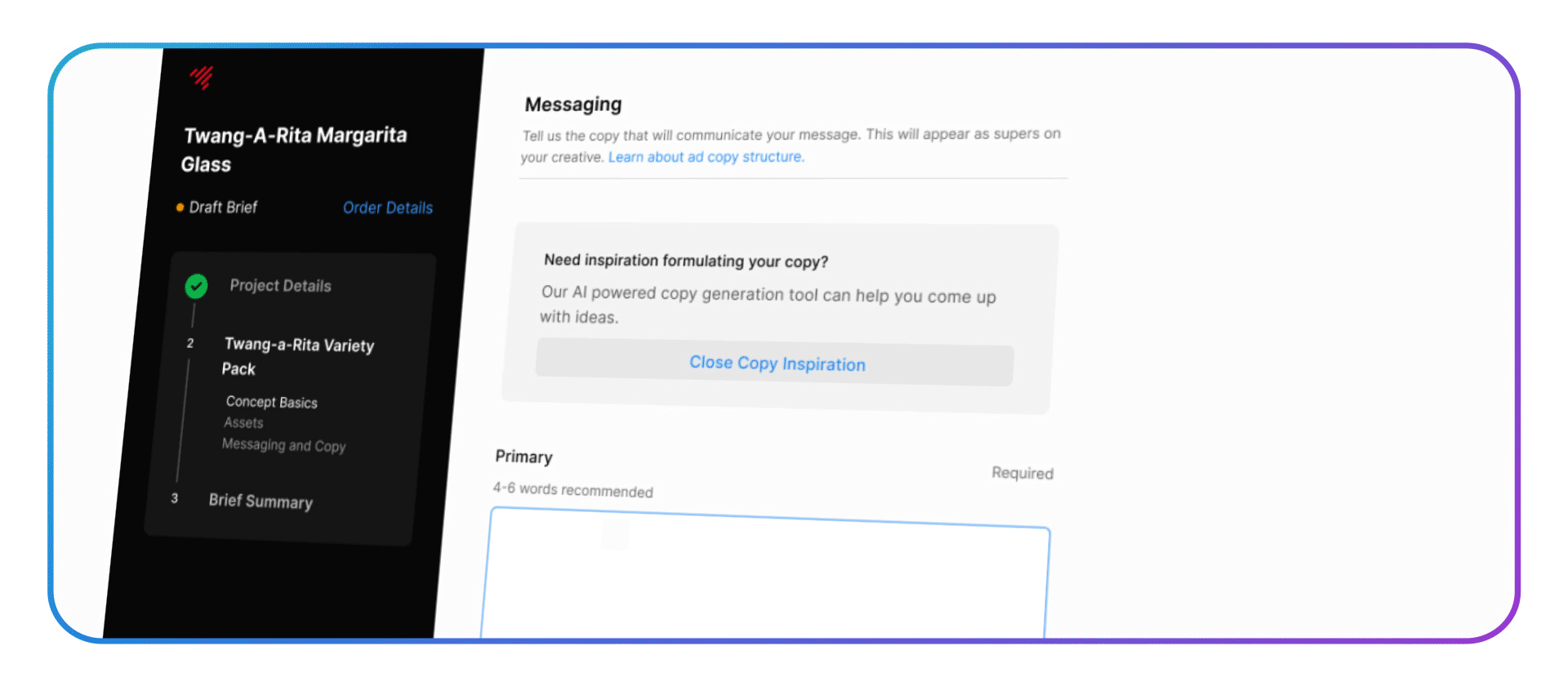 If you haven't boarded the AI train at this point, you're either content just hanging around on the platform, or you've seen Terminator one too many times (good films, I can't blame you).
Our in-app AI-powered copy generation tool can help users come up with copy ideas based on nothing but a product description and audience demographic. This sort of thing would have really helped me in high school, but better late than never.
Shuttlerock is also enabling a limited group of clients under our Creative Labs program to experiment with AI-driven creative enhancement, which means our design teams will utilize image generation tools to supplement the assets provided in the brief. AI voiceover is another beta program that's gaining some traction, which will be toggled on in ShuttlerockCloud for any pilot program participants (try saying that 5 times fast).
8. Project duplication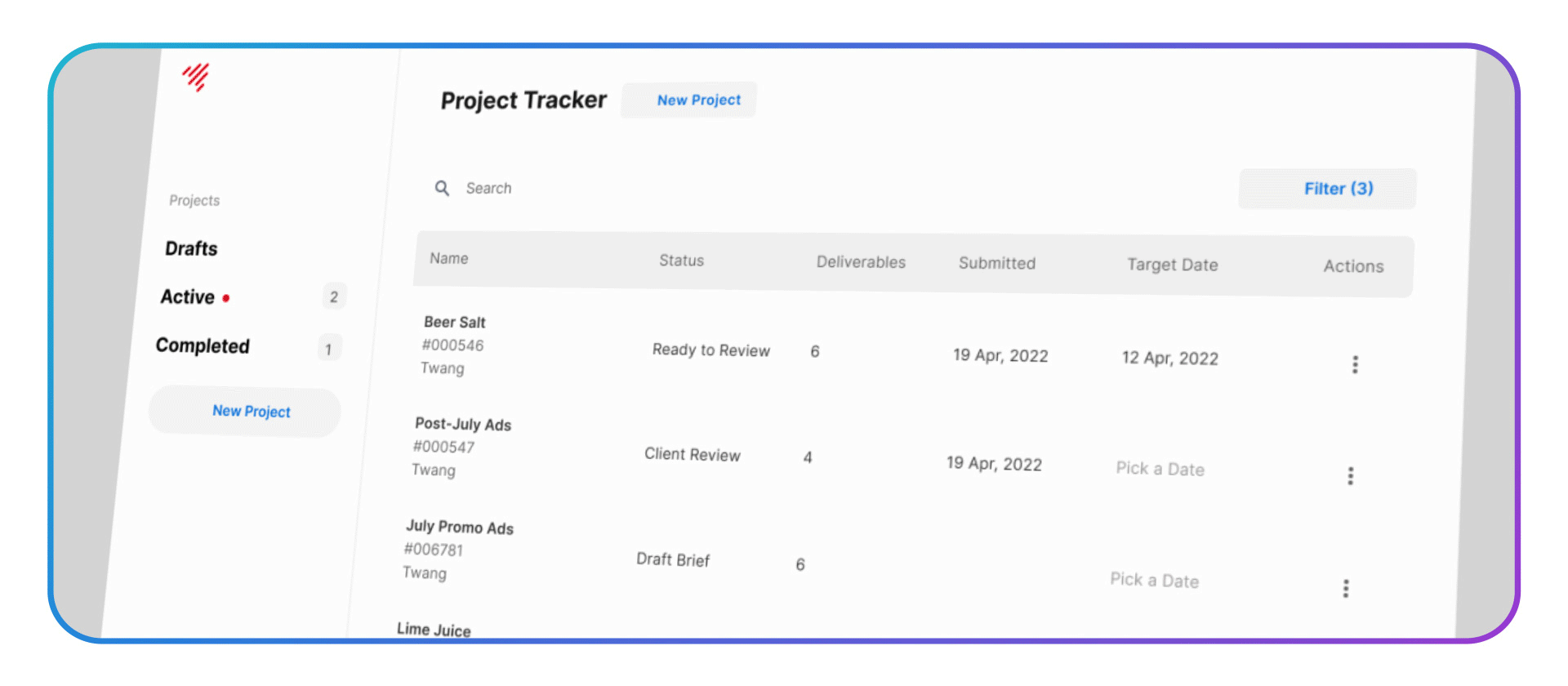 Who has time to plug in the same information over and over again? Not you, I'm sure. The duplication feature allows users to duplicate entire projects and edit specific concepts within them, which our design team will then refer to when redesigning or revamping aspects of the creative. No more copying and pasting until you start to mime the keyboard shortcut in your sleep.
9. Collaboration tools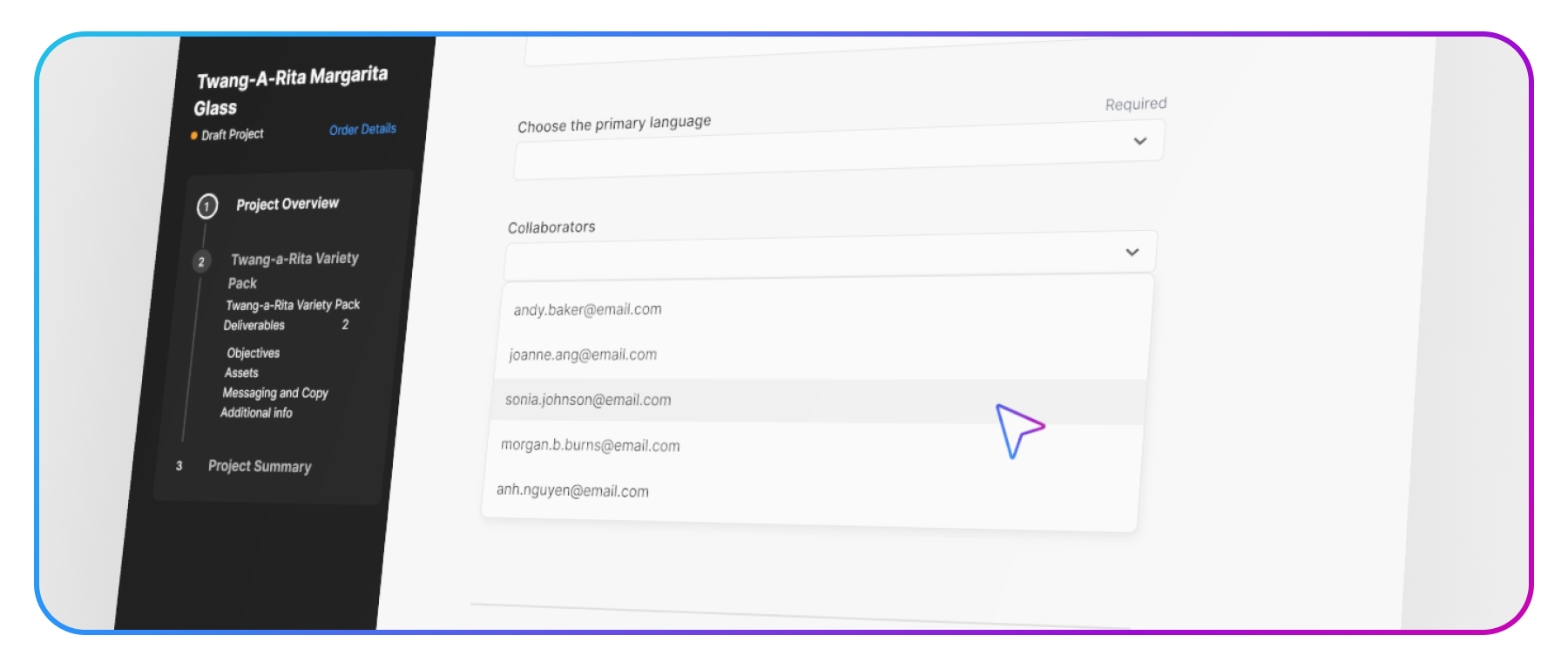 ShuttlerockCloud encourages team collaboration in both our briefing platform and revision workflow. Add team members on a project-to-project basis (or just the ones you like), and join forces to brainstorm and build out ideas, provide feedback, and deploy the final creative.
10. Education & support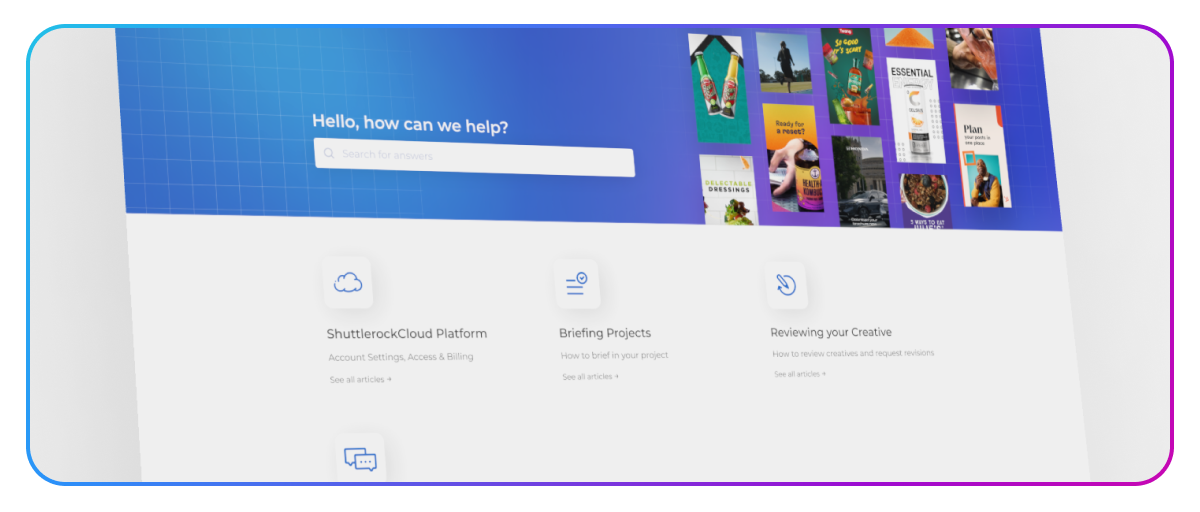 As intuitive as ShuttlerockCloud is, we know its important to provide easy access to additional resources, such as our support department and myriad of instructional material. You'll find everything you need to know in our ShuttlerockCloud Help Center, which is accessible through your account settings in the platform.
---
Well, we've reached the end...congrats on making it!
When all is said and done (don't worry, I'm almost done! 😉) the goal at Shuttlerock is to provide a fast and efficient way to transform an idea, no matter how simple, into creative that's true to brand and unrivaled in quality.
The ShuttlerockCloud is an engine facilitated by technology, but powered by creativity. As technology and AI become increasingly prevalent in the advertising and marketing landscape, the need for human-centric imagination and ingenuity is even more essential, which is why our platform will always empower creative thinking and freedom...we just want the tech to help out with the less glamorous parts.
I could definitely keep going, so if you want to hear more, feel free to request a demo of our solution, or get in touch with one of our team members to learn more about ShuttlerockCloud and how you can access it through one of our Creative as a Service (CaaS) licenses.