NEW YORK, 7 DECEMBER 2021—Leading digital Creative-as-a-Service solution, Shuttlerock, has today announced the official certification of its System and Organization Controls (SOC) 2 Type II audit.
Conducted by an independent auditor, the SOC 2 information security standard examines a service organization's systems and whether the design of specified controls meet the relevant trust services criteria categories: security, availability, processing integrity, confidentiality and privacy.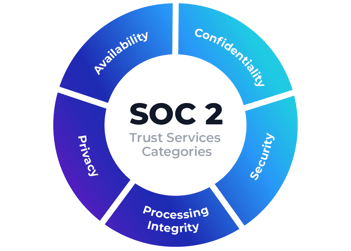 This certification marks a significant milestone as the company strives to streamline and modernize creative production through the use of cloud-based technology. With customer satisfaction at the forefront, this certification provides confirmation to Shuttlerock's clients that its security practices, policies and handling of sensitive data fulfil the SOC 2 trust principles, validating the integrity of Shuttlerock's confidential data management systems.
Chief Technology Officer, Matthias H. Risse, says, "Our recent SOC 2 certification differentiates Shuttlerock as a leading cloud-based Ad Creative platform. Our investment in providing a world-class creative technology solution, with security at its heart, is a key driver for global brands, all major ad platforms and agencies choosing to work with Shuttlerock."
SOC 2 certification includes measures such as multi-factor login, security and phishing training, regular password rotation, disaster recovery plans, third-party security scans, and risk assessment and vetting of major vendors, among other things. These measures combine to ensure protection against breaches and strengthen Shuttlerock's security posture.
SVP of Data, Dave Perrett, says, "In the world of Ad Creative there is often confidential information, especially relating to products that haven't yet hit the market. SOC 2 provides the highest level of confidence that our systems, staff, training and procedures are handled with the security it deserves, positioning Shuttlerock as a trusted creative partner for brands and digital advertising platforms alike."
Perrett continues, "We are extremely proud to have successfully completed our SOC 2 Type 2 audit. We feel it's our responsibility to ensure an ongoing commitment to security and this is achieved only by the hard work of our global security team."
The SOC 2 Type 2 audit report will be available to Shuttlerock's customers upon request by emailing security@shuttlerock.com .